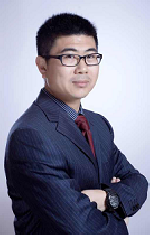 Chinese Director
UCD Confucius Institute for Ireland
University College Dublin, Belfield, Dublin 4, Ireland
E-Mail: wei.zhang@ucd.ie
Tel: +353 1 716 8726
Background
After receiving his MA in Law at Renmin University in 2002, Mr. Zhang Wei worked for international students education administration for 11 years, first in the International Office, and in 2008 became the head of international Study Centre in charge of student international exchange of RUC. In 2013, He served as the director of International Affairs Department of Renmin University Suzhou Campus and made contribution to promote international exchanges and cooperation before joining Postgraduate Department as dean of the International College in 2015 in charge of postgraduate recruitment and development as well as academic administration Campus wide.
Honors & Awards
1、Thesis "An Analysis of the development of international student degree education" was granted "Achievement Award" by the National Higher Education Institute in 2006.
2、Award (First Prize) of "Outstanding Program Manager of the International Student Affairs", by Beijing Education Commission in 2007.
3、Award of "Education Pioneer"by Beijing Municipal Education Commission in 2011.
4、A ward(First Prize) of Teaching Achievement for the International Summer School Program by Renmin University of China in 2012.
5、A special award of Teaching Achievement for the International Summer School Program by Beijing Education Commission in 2012