UCD CII Hosts the 4th Local Chinese Teachers Training
UCD CII hosted the 4th Local Chinese Teachers Training from June 1 to 18, 2022. The 3-week training adopted a combined online and offline meeting format, which was well received by the 30 participants.
The training took place due to increasing demand for Chinese teaching in Ireland, especially since Chinese became a Leaving Cert subject. As a result, the training aimed to improve the professional and teaching skills, establish an effective platform for local Chinese teachers to share resources, experiences and communicate, as well as to promote Chinese teaching in Ireland.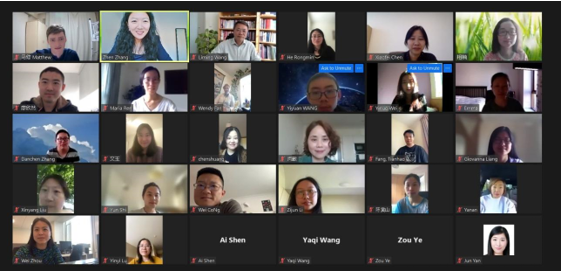 opening ceremony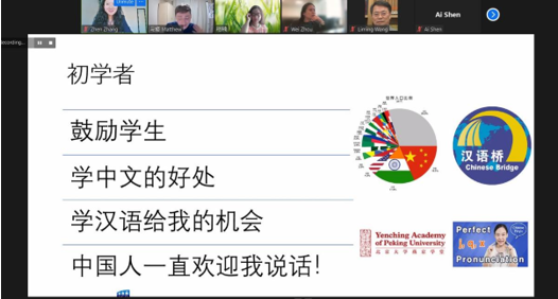 UCD alumni Matthew sharing his Chinese learning experience with participants
The 12 training units include linguistics fundamentals, digital teaching, class management, Chinese vocabulary teaching, Chinese grammar teaching and design, pinyin and Chinese characters teaching, young children Chinese teaching design, teaching and practice for Leaving Cert Chinese examinations.
Local Irish teachers and scholars, as well as experienced Chinese teachers dispatched from Hanban Headquarters shared diverse teaching perspectives and experience. The training incorporated presentations, workshops, group discussions and one-to-one tutoring. Interactive discussions and Q & A sessions were provided in each unit to maximise participants' learning and skills improving.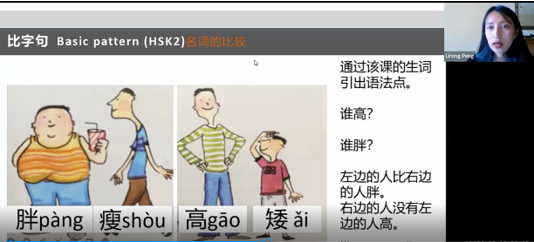 Grammar teaching presentation
The last 2 units and closing ceremony took place in the UCD CII auditorium. Professor Gregory B. Lee of University of St Andrews in England, who was invited to the closing ceremony as a special guest, gave a presentation entitled Memory, Migration and Translation: a Voice for the Voiceless. UCD CII Director Prof Liming Wang presented training course completion certificate at the end of the ceremony.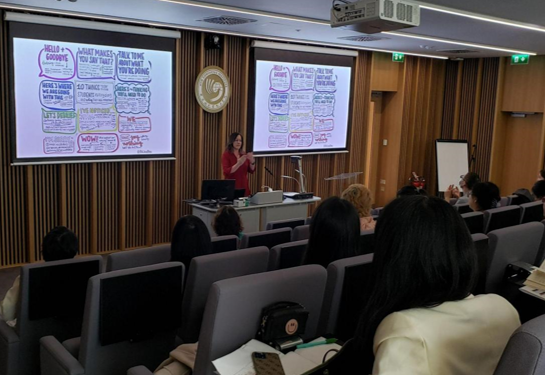 Irish secondary teacher Selena speaking about Irish secondary education system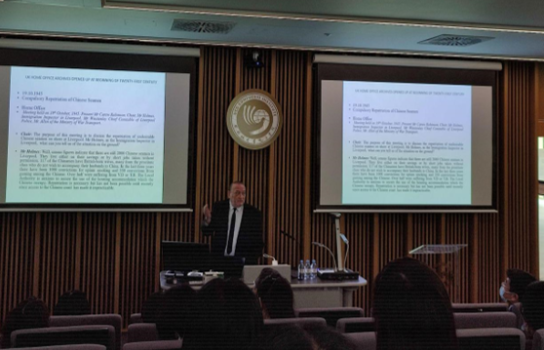 Professor Gregory B. Lee delivering the presentation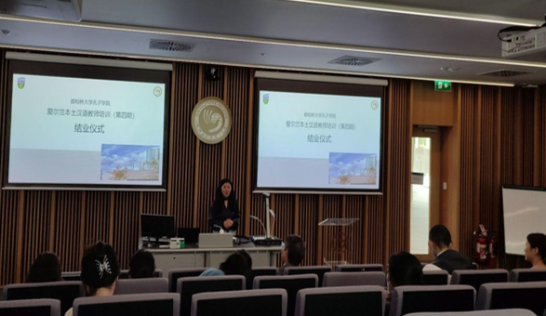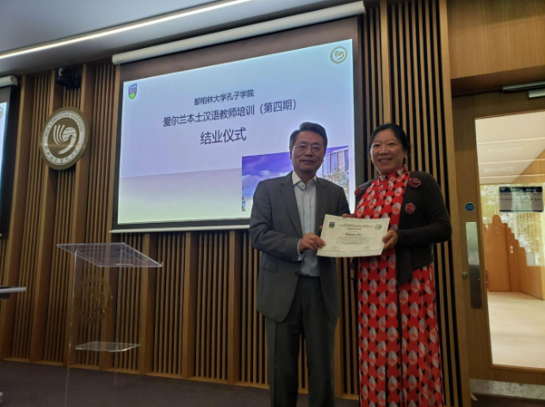 UCD CII Director Professor Liming Wang Presented Training Course Completion Certificate