Registration
Log in to www.chinesetest.cn to register, complete the online registration according to the following instructions, and then complete the payment online or by contacting the test centre for payment instructions.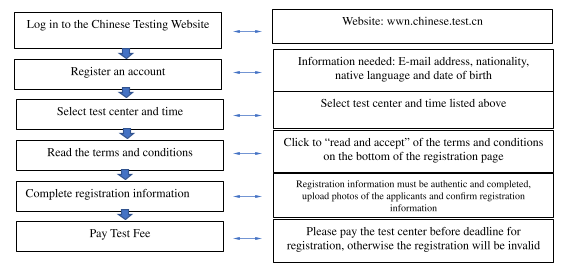 How to pay the registration fee
When you have finished your application, you should pay the registration fee online. Please pay your exam fee online to complete your registration process, through the link below:
https://sisweb.ucd.ie/usis/W_CR_DISPLAY.P_WEB_PAYMENT?p_linked=Y&p_rsrc_code=FIN077#sent/_blank
How to print your test admission card
When you have made your payment of the registration, we will confirm your payment in the Chinese International Test Service website. Once we have confirmed your payment, you can print your test admission card with your photo online.
More Information: www.ucdcii.ie