UCD Confucius Institute Held A Pre-sessional Training for New Teachers
On the afternoon of September 4th, 2023, the UCD Confucius Institute held the first session of a series of training lectures for new teachers. Ms Lik Suen , the Chief Tutor of Chinese Language at the School of Oriental and African Studies, University of London, gave a lecture entitled "Reflections on Chinese Language Teaching Empowered by Technology: Positioning, Teaching, and Assessment." The lecture was delivered in a hybrid of online and offline formats and was opened by Professor Liming Wang, the Director of the UCD Irish Institute for Chinese Studies. All the teachers in the UCD Confucius Institute participated in the lecture.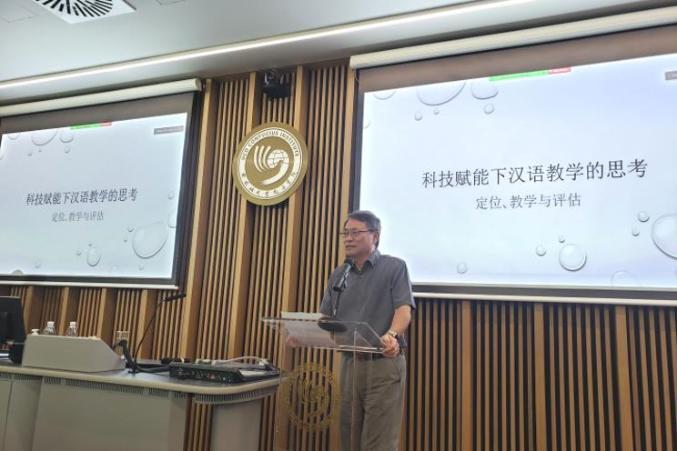 The lecture mainly focused on three themes: the positioning of Chinese language teaching, rethinking Chinese language teaching in the context of technological empowerment, and the assessment of Chinese language teaching. According to Ms Suen, in a time of rapid technological development, Chinese language teaching has also undergone substantial changes. Chinese serves as a Leaving Cert. subject in Post primary schools, a major at the third level, as well as a heritage language in Ireland. Despite its different roles at different levels, Chinese language teaching faces new challenges in positioning itself within the current Irish education system.
On the one hand, Chinese language teaching enjoys the benefits of technological development, such as easier access to authentic language materials. On the other hand, however, it also faces challenges in the direction of language teaching for future development and how to guide students in using technological tools without becoming heavily reliant on machines. Additionally, Ms Suen took 'PORTFOLIO' as an example to discuss new examination and formative assessment methods and explored how technology tools like ChatGPT can assist in Chinese language teaching.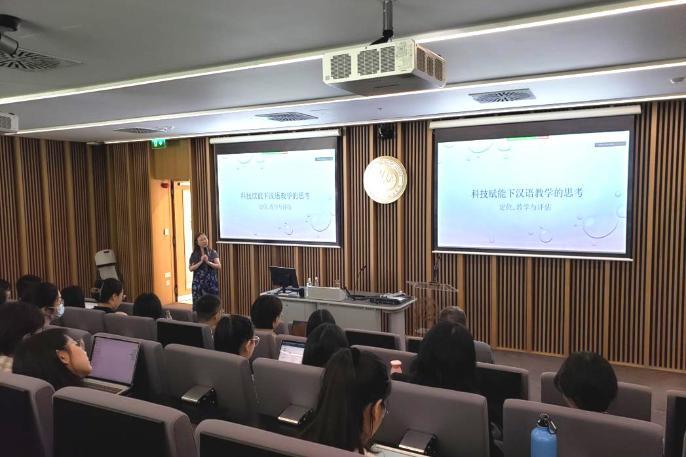 During the question-and-answer session after the lecture, the audience engaged in a lively discussion about the updating of assessment methods under the influence of technology. The three-day training is a routine practice of the UCD Confucius Institute for years and is of great significance for new teachers to integrate into teaching as soon as possible. This practice also aims to enhance teaching quality and promote the exchange between new and experienced teachers within the Institute.