UCD CII Presents "Confucius Institute Day": A Celebration of Chinese Culture
On June 10, 2023, UCD Confucius Institute for Ireland hosted the much-awaited "Confucius Institute Day" as part of the UCD Festival. After a hiatus due to the epidemic, this offline event marked a joyous return, attracting students and citizens of Dublin who eagerly embraced the opportunity to immerse themselves in Chinese culture.
The event, held at the Confucius Institute building, offered a vibrant showcase of Chinese traditions through performances, interactive activities, and captivating explanations. With seven themes to explore, including rope weaving, Chinese knotting, paper cutting, ink blowing, Chinese chess, calligraphy, and folk music, attendees were treated to a memorable and diverse experience.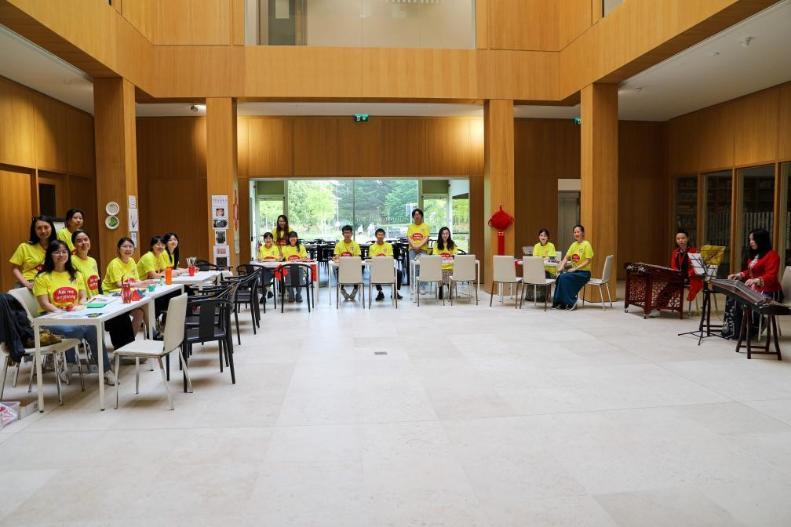 Under the guidance of passionate teachers, the rope weaving and Chinese knotting groups inspired participants to create auspicious Chinese knots and dynamic three-color hand ropes. The charm of panda paper-cutting captivated children, who delighted in crafting adorable panda designs. Ink blowing allowed attendees to blend traditional ink painting with their imaginative ideas, resulting in delightful ink-blown paintings on paper plates.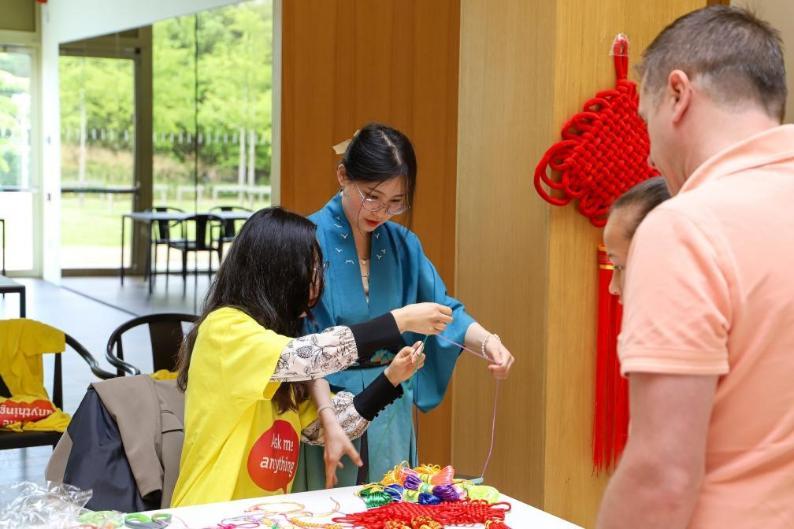 The fragrance of ink permeated the calligraphy experience, creating a captivating atmosphere where both young and old could appreciate the beauty of Chinese characters. Laughter and camaraderie filled the air as friends challenged each other to lively games of Chinese chess.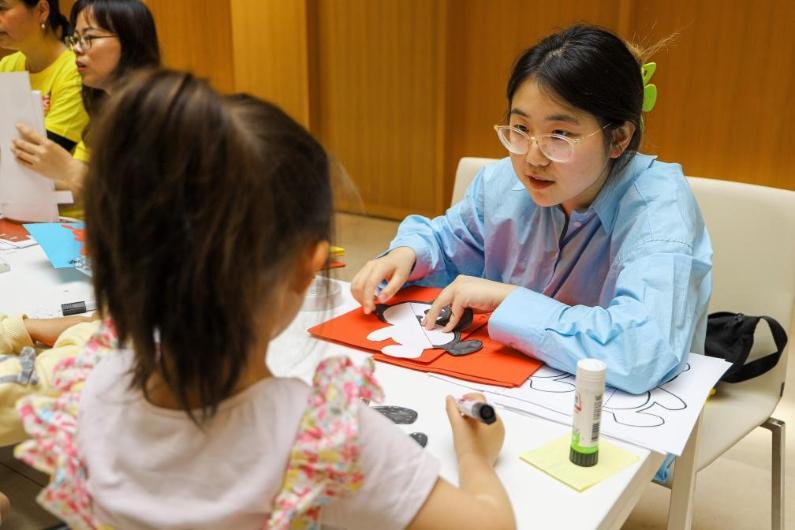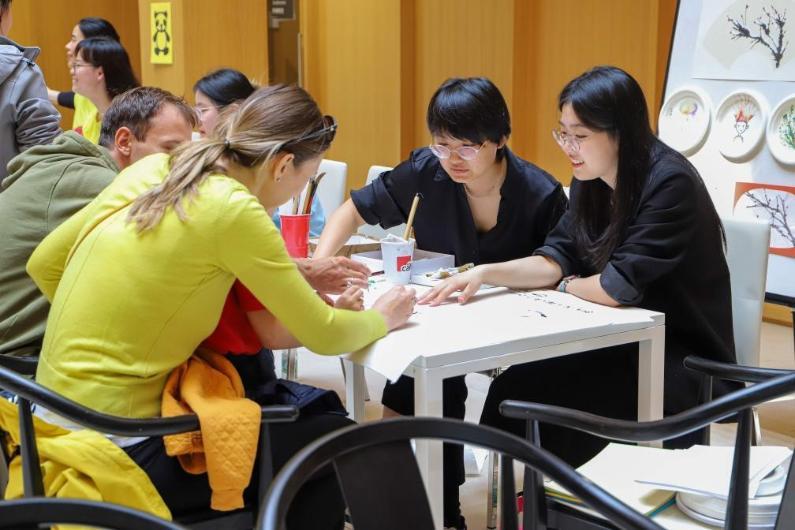 The enchanting melodies of zither/Guzheng and dulcimer/Yangqin resonated within the Confucius Institute building, bridging the gap between traditional classics like "Jasmine Flower" and modern hits like "My Old Classmate." A unique fusion of Chinese and Western influences, including a captivating rendition of the "Game of Thrones" theme, left the audience in awe, eliciting resounding applause.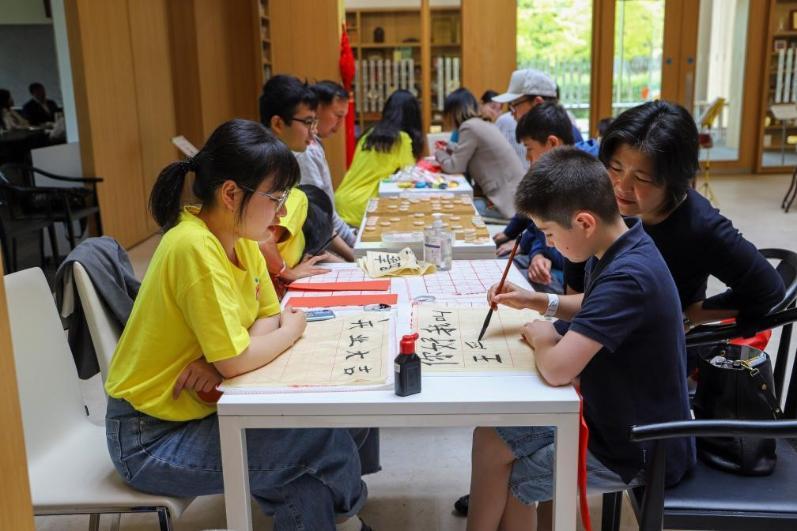 Visitors from afar made their way to the Confucius Institute, embarking on hours-long train journeys to participate in the activities. They left with cherished creations such as panda paper cuttings and Chinese knots, eagerly anticipating next year's edition of this cultural extravaganza.
"Confucius Institute Day" not only provided a captivating and diverse program but also deepened the audience's understanding of Chinese culture through immersive experiences. It served as a platform for cultural exchange between China and foreign countries, solidifying the Confucius Institute's role as a vibrant ambassador of Chinese culture.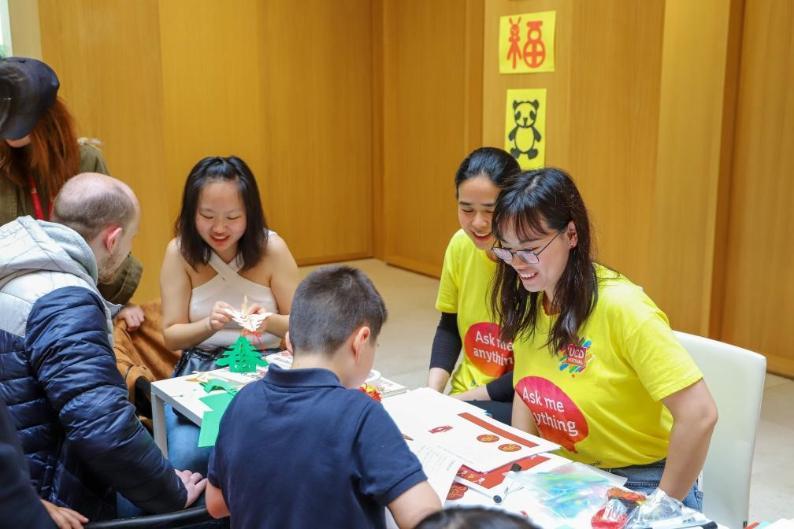 Join us next year as we continue to celebrate the richness and beauty of Chinese traditions at the UCD Confucius Institute's "Confucius Institute Day."