The 10th Confucius Cup Open Table Tennis Tournament in Ireland was Successfully Concluded
On May 21, 2023, the 10th Confucius Cup Open Table-Tennis Tournament, jointly organized by UCD Confucius Institute and Loop Table Tennis Club, concluded successfully. More than 200 players from twenty-three countries including Ireland, UK, Croatia, Spain, Germany, Poland, China, Hungary, Nigeria, Mongolia, Czech Republic, Lithuania, France, Israel, Republic of Moldova, Romania, Turkey, India and Italy participated in the tournament. The tournament attracted star players from many countries, including Zhiwen He from Spain, who is a world-class tournament champion player with multiple top 10 global rankings), Frane Kojic Croatia (Croatia, Croatian team player for the 2021 Tokyo Olympics), Bialek Artur (Poland, runner-up in the U21 Polish Championship), Constantine Cioti (Romania, former Romanian singles champion), etc.
The tournament is divided into mixed singles, women's singles and men's doubles, and the tournament system uses two stages: group stage and knockout stage.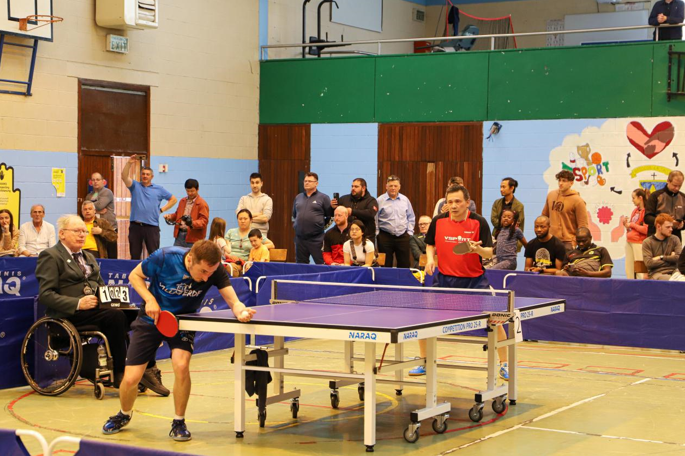 Contest site Fig. 1
After four days and more than 800 matches, Zhiwen He won the mixed singles championship, Rita kacsandi (Ireland) won the women's singles championship, Constantine Cioti (Germany) and Artur Bialek (Poland) won the men's doubles championship, Kuangze Ni won the Youth group (under 19) championship, and Stefan Bonchev won the Junior group (under 13) championship.
Ms. ZHU Xikun, First Secretary of Education Affairs of the Chinese Embassy to Ireland, Prof. Liming Wang, Director at UCD Confucius Institute, and Mr. ZHANG Wei, Chinese Director at UCD Confucius Institute, attended the award ceremony and presented the prizes.
President WANG Liming and Ms. ZHU Xikun presented the award to the mixed singles champion Fig.2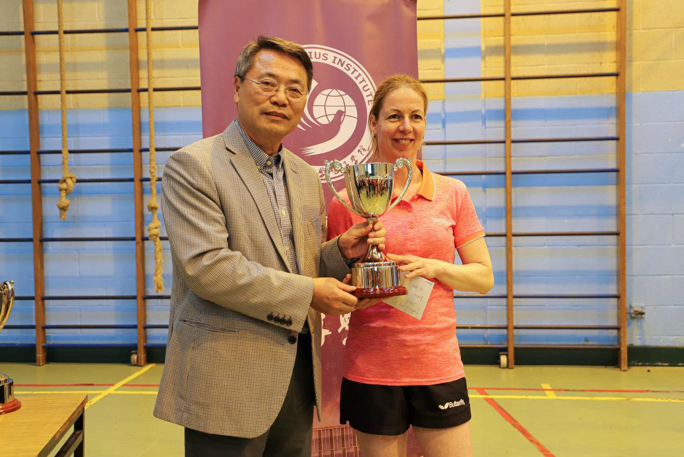 President WANG Liming presented the award to the women's singles champion Fig. 3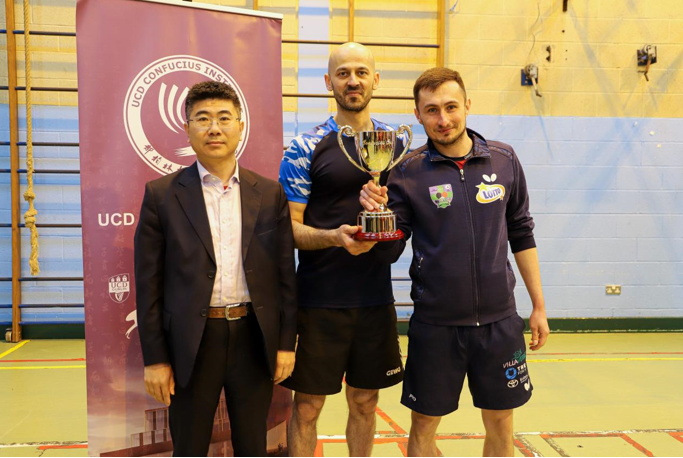 President ZHANG Wei presented the award to the men's doubles champion Fig. 4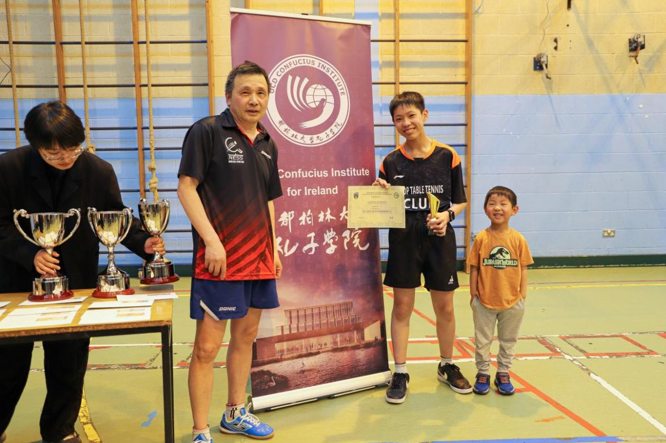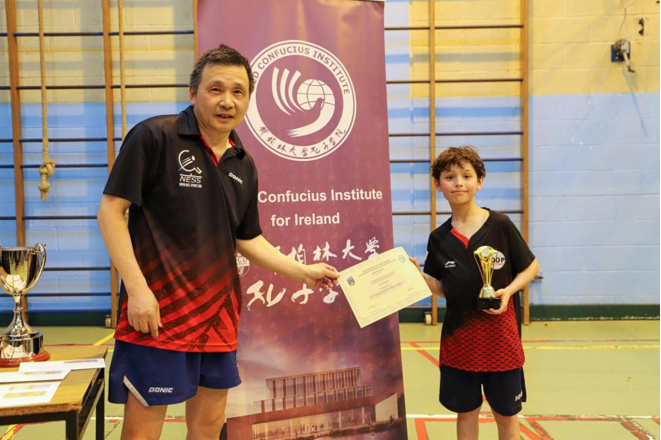 Famous player HE Zhiwen presented the prize to the Junior group Champion Fig. 5 & Fig. 6
After more than 10 years of development, the Confucius Cup has become an influential table tennis tournament in Ireland, attracting many table tennis players from all over the world every year. The Confucius Cup not only carries on the spirit of Ping-Pong Diplomacy, but also builds a bridge of friendship between table tennis enthusiasts from all over the world.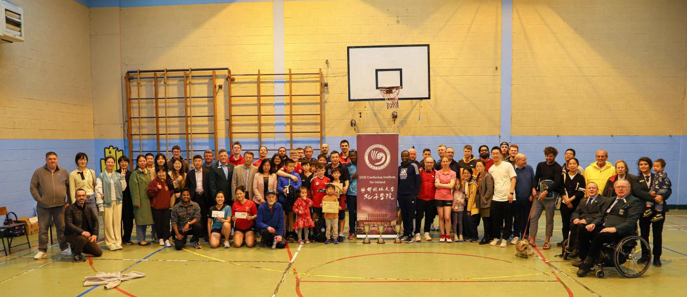 Group photo Fig.7