The Annual Confucius Classroom Working Meeting Held by UCD Confucius Institute
On the morning of 9 February, 2023, the annual UCD Confucius Institute's Confucius Classroom work meeting was successfully held at UCD Confucius Institute. This meeting was the first offline Confucius Classroom annual meeting since the Pandemic.
Chaired by Professor Liming Wang, Director of the UCD Confucius Institute, this meeting reported the work achievements of the Confucius Classrooms in the past year and discussed work projections in 2023. The meeting was attended by 16 participants, including Stephen Ratigan, Principal of Our Lady's Grove, Barbara Mulhall, Principal of Stepaside Education Together, Paul McCormack, Deputy Principal of Clongowes Wood College, Chinese Director of UCD Confucius Institute Mr. Wei Zhang, and other teachers at the Confucius Institute.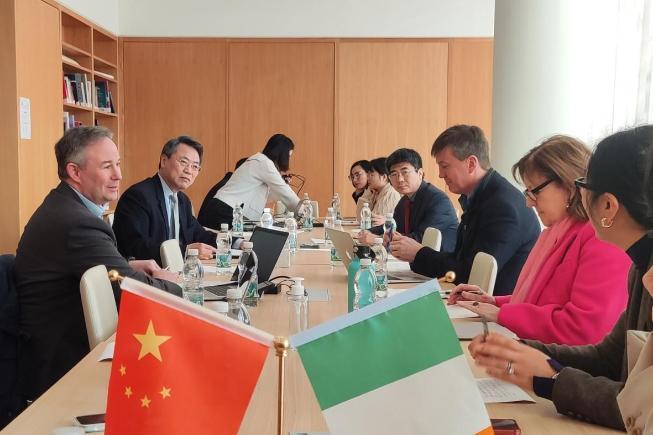 Professor Liming Wang first welcomed the principals of secondary schools who attended the annual Confucius Classroom work meeting and congratulated the new Confucius Classroom at Stepaside Education Together Secondary School.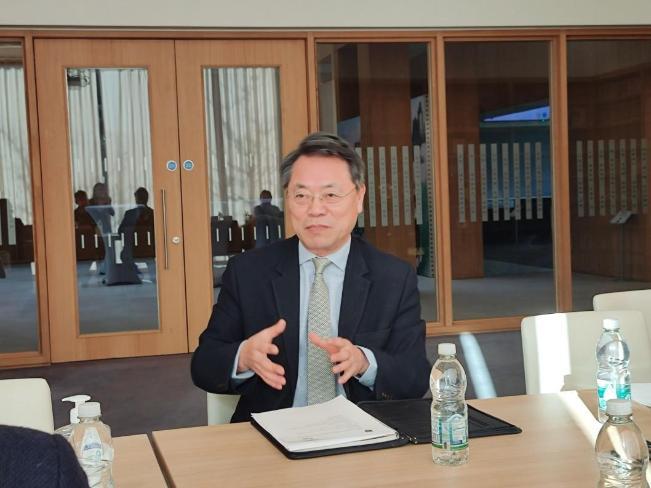 According to the agenda of the meeting, the school principals introduced the work of their Confucius Classrooms and expressed their willingness to actively carry out Chinese cultural activities, offer more Chinese language courses and pay attention to the development of Leaving cert Chinese, which further promoted the spread of Chinese language in Irish secondary schools. After that, our teachers at the Confucius Classroom briefly reported their teaching situation of the relevant courses. Mr. Wei Zhang, Chinese Director of UCD Confucius Institute, expressed his gratitude to the Confucius Classroom teachers and congratulated the Stepaside Education Together for joining the Confucius Classroom family.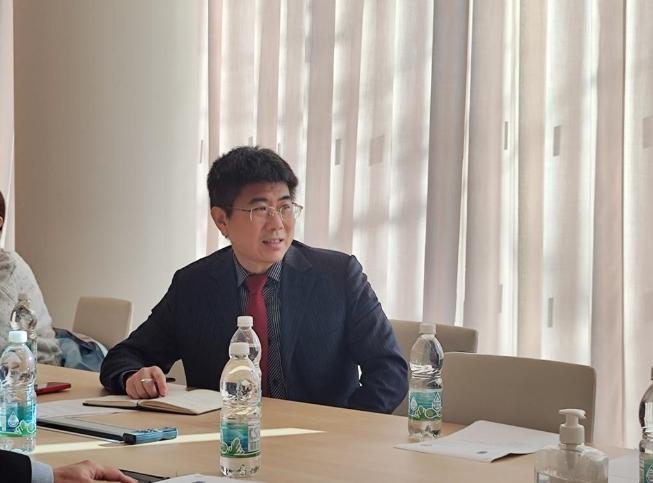 The meeting also discussed the budget for the Confucius Classroom activities in 2023 and the work experience of Transition Year students in Confucius Institute. Confucius Institute Leaving Cert Chinese program coordinator Ms. Wei Zhou introduced the program and answered the questions raised.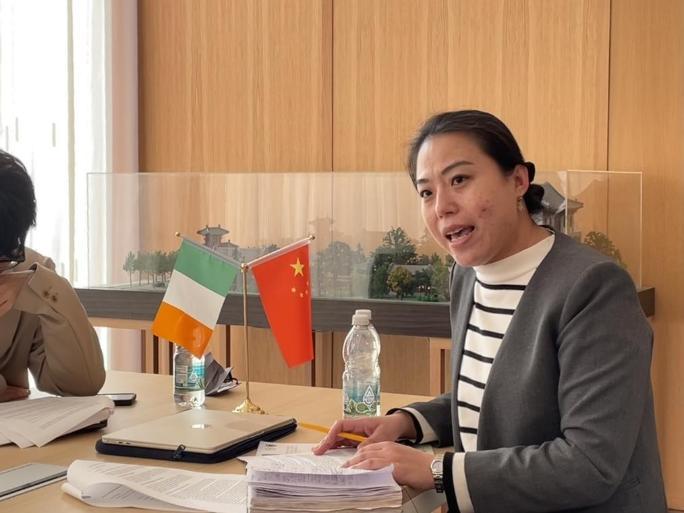 Finally, Professor Liming Wang expressed his gratitude to the participants and Confucius Classroom teachers for their hard work and support, and gave his good wishes for the future development of the Confucius Classroom.