Ireland's 9th "Confucius Cup" Table Tennis Open ended successfully
On July 2nd 2022, the 9th Confucius Cup Table Tennis Tournament was completed in Dublin successfully. The tournament was co-hosted by UCD Confucius Institute for Ireland (CII) and Loop Table Tennis Club. More than two hundred contestants from fifteen countries such as Croatia, Wales, Spain, Ireland, Mexco, Poland, Italy, China, Maldova, Romania, Japan, Israel, Hungary and Ukraine etc. participated in the tournament. Many of them are well known players: Zhiwen He - world champion and ranking 10th worldwide for many times, Frane Kojic - Croatia Olympians in 2021 Summer Olympic Game, Charlotte Carey - Walsh player, women's world rank 100, Paul Mc Creery - former Irish champion, Zak Wilson- Irish national team player, Ireland top three, James Skelton - Irish national team player, Ireland top three, British Premier League players, Mia O'Rahilly Egan - Irish Women's Champion, Neumann Laya - Mexico national team player.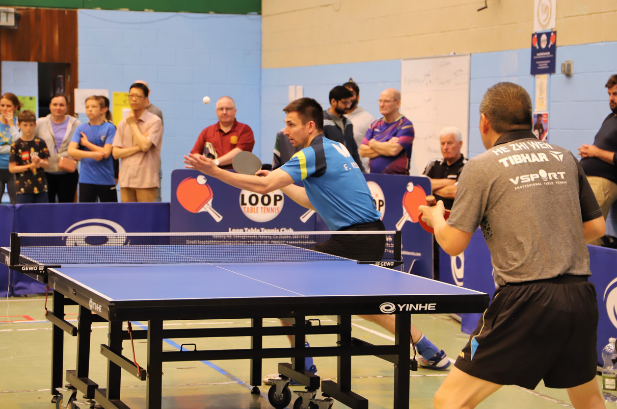 This year's tournament reached a historic high in terms of the number of competitors and the level of strength. The competition is split into the Main Open Event (Mixed Singles), Ladies' Singles, and Team Event to provide the highest level of fairness and justice. Both the group stage and the knockout stage have been completed. Following two days of intense battle, Zhiwen He took home the titles of mixed singles champion, UK player Charlotte Carey won women's champion, and the team of Zhiwen, Frane Kojic and Charlotte Carey received team champion. A trophy for " Junior Outstanding Player " was also established and awarded to Kuangze Ni during the tournament to inspire the next generation of table tennis stars.

His Excellency HE Xiangdong, Ambassador of the People's Republic of China to Ireland, his wife, Madam XIA Lining and First Secretary of the Education Section of the Embassy, Ms SONG Ruoyun, Director of the UCD Confucius Institute, Professor WANG Liming, and Chinese Director Mr ZHANG Wei are cordially invited to present the prizes at the award ceremony which was hosted by Dr LI Xiaodong, assistant professor from Irish Institute for Chinese Studies at UCD.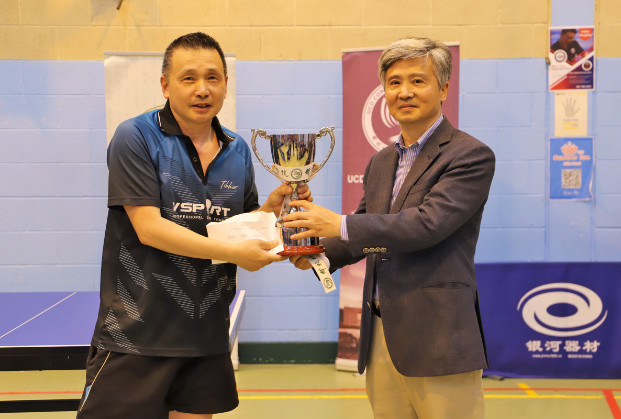 Ambassador Xiangdong He presents the award to mixed singles champion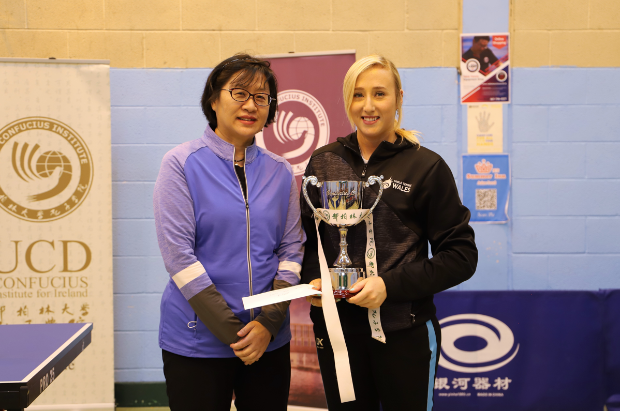 Ms. Lining Xia presented the award to the women's singles champion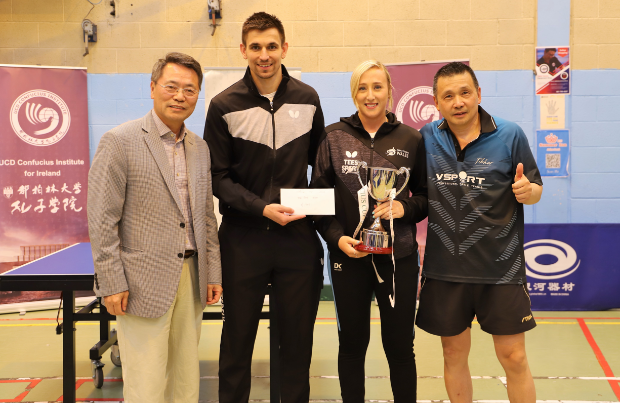 Prof. Liming Wang presented the award to the team champion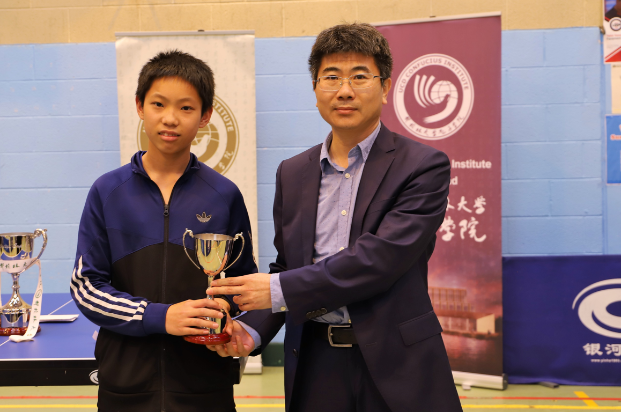 Mr. Wei Zhang presented awards to the winner of the"Junior Outstanding Player"

Confucius Cup Table Tennis Tournament has grown into a major table tennis event in Ireland in 10 years, drawing competitors from all around the world. The tournament not only spreads the Ping-pong Diplomacy spirit by bringing together table tennis players from all over the world, but also provide a platform for cultural exchange and appreciation between the nations.