2022 UCD CII Chinese Lunar New Year Celebration Successfully Held
The 2022 UCD CII Chinese Lunar New Year celebration was successfully held on the evening of 15th February. H.E. Chinese Ambassador to Ireland Mr. He Xiangdong, Head of Culture and Tourism Section of the Chinese Embassy in Ireland Ms. Wang Oujia, UCD President Prof. Andrew Deeks, UCD Vice President for Global Engagement Prof. Dolores O'Riordan, UCD CII Director Prof. Liming Wang, UCD CII Co-Director Mr. Wei Zhang were among the 3,500 guests from local Irish and Chinese communities including Chinese and Irish students and Chinese expats from Chinese-invested enterprises in Ireland.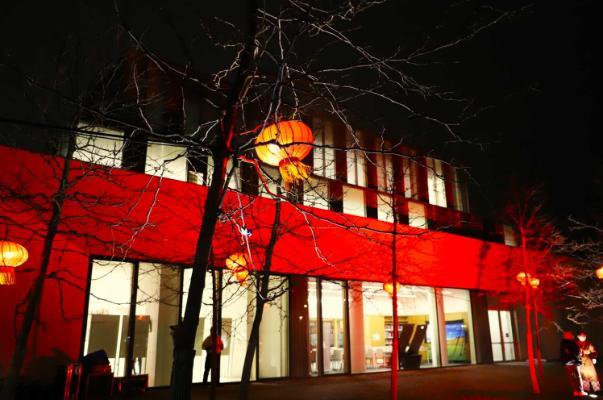 (UCD CII building lit up on the night of the Lantern Festival)
The Chinese language and culture art competition award ceremony of the UCD CII Children's Confucius Classroom kicked off the celebration. H.E. Chinese Ambassador Mr. He Xiangdong, Andrew Deeks and Dolores O'Riordan presented certificates and prizes to winners of the competition.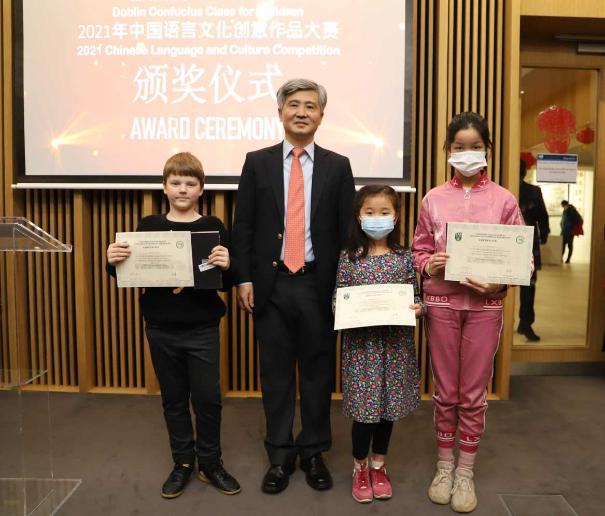 (Chinese Ambassador Mr. He Xiangdong presenting certificates to winners)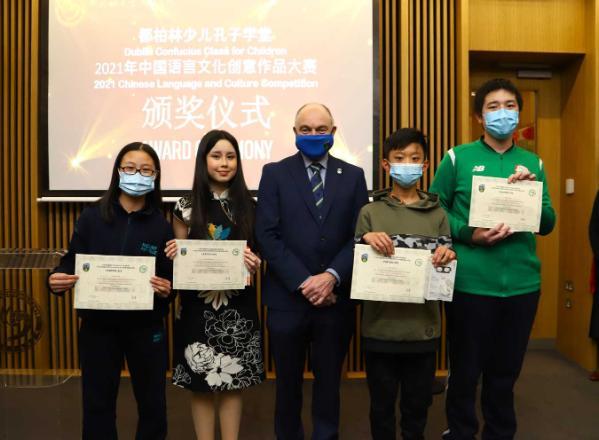 (UCD President Andrew Deeks presenting certificates to winners)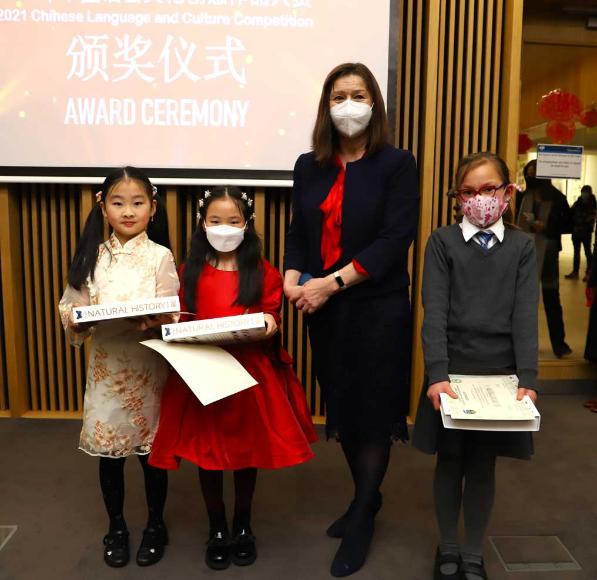 (UCD Vice President Dolores O'Riordan presenting prizes to winners Dolores O'Riordan)
Fifty four entries won the competition, including 6 first place, 21 second place, 24 third place and 3 creative art prize.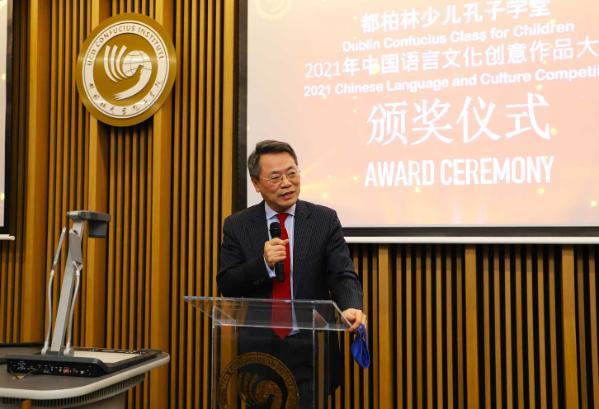 (UCD CII Director Prof. Liming Wang speaking at the Award Ceremony)
Prof. Wang delivered a short speech in which he praised the students' entries; he also encouraged them to keep up their Chinese language and culture learning so they will be the unofficial ambassadors of the friendship between China and Ireland.
Another part of the celebration was an exciting gala performance including a group dance called Best Wishes, a song named Happy Chinese New Year, both by students from the Confucius Classroom; a dance named A Boat in the Mist, selected by CSSA (Chinese Students and Scholars Association Ireland, a dance named Dun Huang and a dulcimer performance called Red Rhododendron both by UCD CII teachers, and a guzheng performance called Spring Festival verture.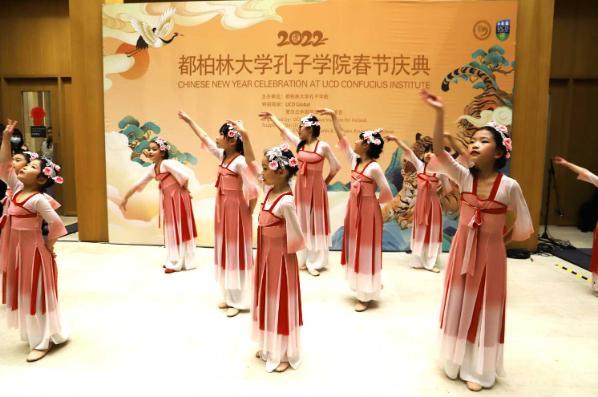 Group dance Best wishes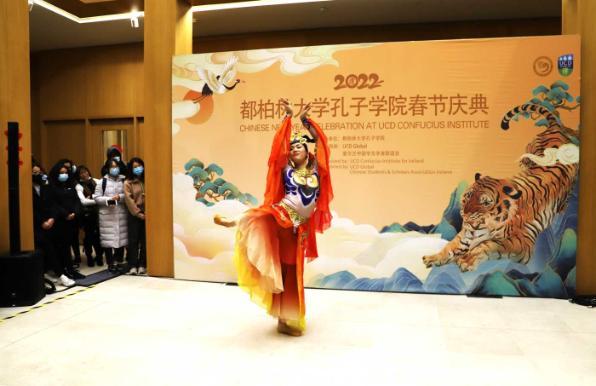 Solo dance Dun Huang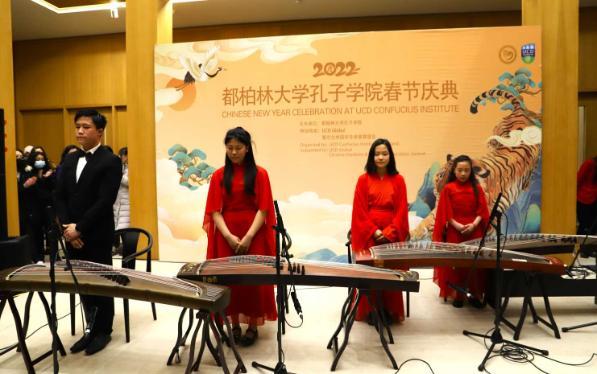 Guzheng performance Spring Festival Overture
(group photo of the VIP guests and student performers)
The traditional folk music and dance performances by the UCD CII teachers and students provided a great opportunity for audiences to appreciate Chinese culture.
The other 5 parts of the celebration were a flame show, the lantern festival light show, dynamic lantern show, Asian food and the Beijing Winter Olympics played on the big screen. Thousands of visitors gathered at the event to celebrate the Lantern Festival and experience traditional Chinese culture and festivities. The celebration also provided a timely opportunity for Irish people to feel the hospitality and friendliness of the Chinese people.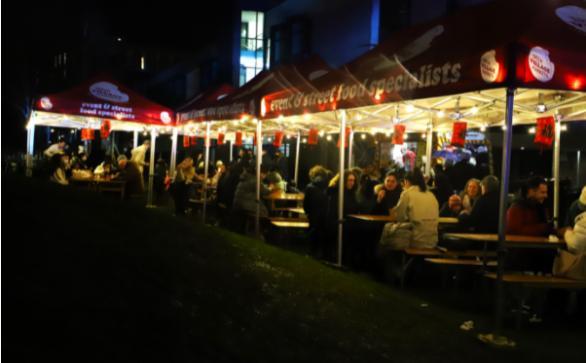 (night food market)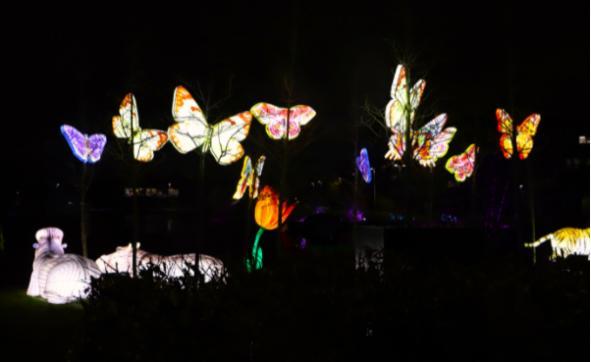 (lantern show)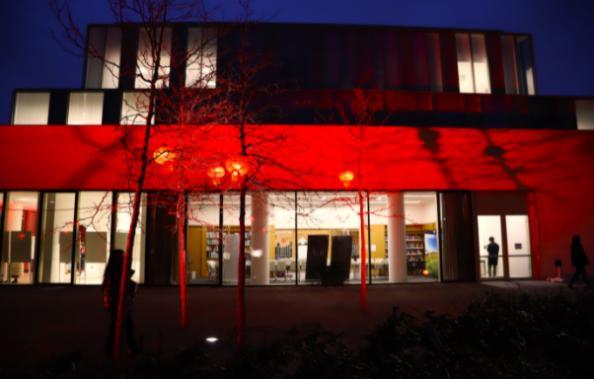 (UCD CII building lit up on the night of the Lantern Festival)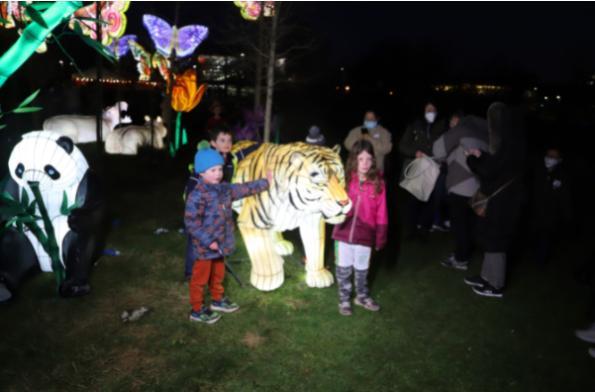 (Lantern show)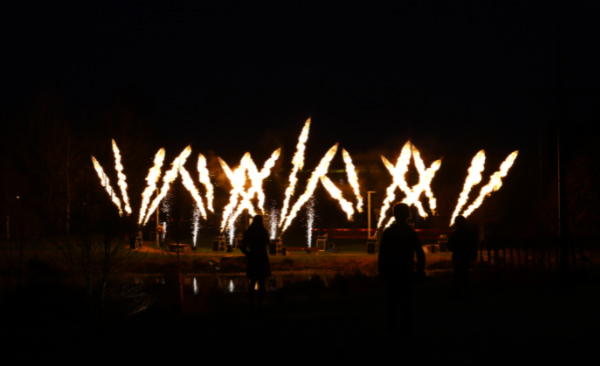 (Flame show)