Three performances from UCDCII Selected for Online Chinese Lunar New Year Gala of CI
As the year of the tiger arrives, the first Online Chinese Lunar New Year Gala of Confucius Institutes –a diverse global online event incorporating Chinese cultures with other cultures kicked off on the evening of February 6, 2022 (Beijing time). The gala coincided with the Beijing Winter Olympics.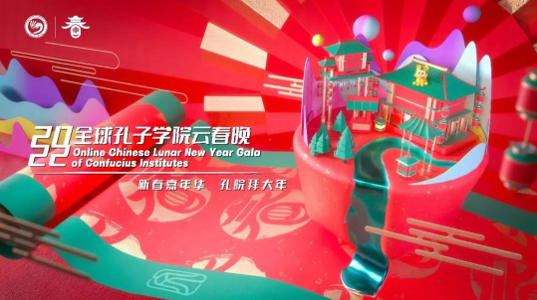 Launched in December 2021 by Chinese International Education Foundation, the online gala received 149 performances from 93 Confucius Institutes in 55 countries, with 41 successfully selected. The online event is divided into 3 themes—'sowing and harvesting', which aims to showcase international Chinese teaching and learning achievements; 'infusion of education', which aims to exhibit the collective effort of the teachers and students of global Confucius Institutes in education and fighting of the pandemic; 'peaceful spring', which welcomes the Beijing Winter Olympics and Chinese Lunar New Year.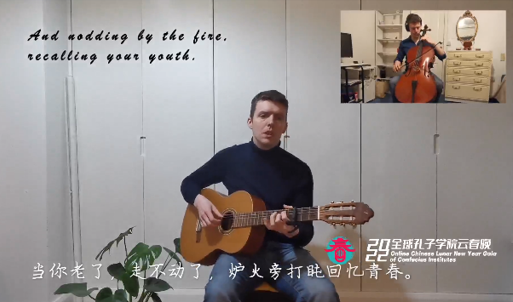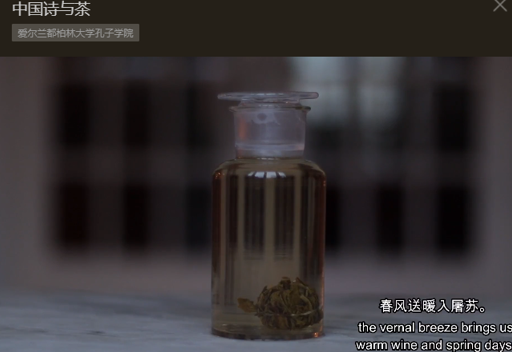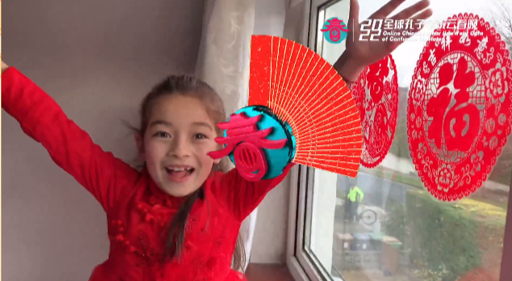 The 3 performances representing UCDCII are: Eoin Kenn's guitar solo of a Chinese song When you are Old which was translated from W. B. Yeats' poem with the same title; Axel Fjellman's short video named Chinese Poetry and Tea: Jasmine Tea and Chinese New Year; singing and dancing performance by UCD CII Confucius Classroom student Aria Reid. Their performances were successfully selected with 38 other performances. Their success was more than an individual talent show, it was also a great demonstration of their hard work over many years of Chinese learning.
(note: 2022 Online Chinese Lunar New Year Gala of Confucius Institutes link: http://cigalam.ci.cn/)