Chinese New Year Celebration Event in Clongowes
On 1st of February, the first day of Lunar New Year of the Tiger, a celebration event was held in Clongowes Wood College between 4pm and 9pm.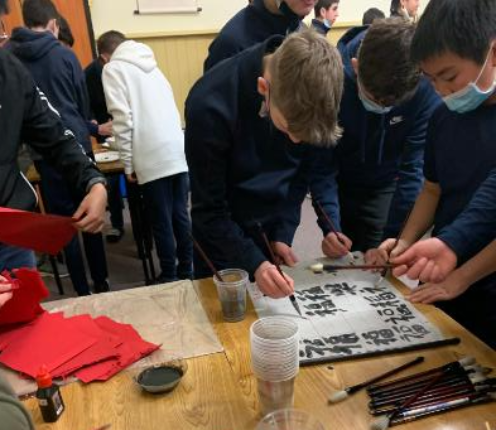 100 teachers and students joined together to participate in activities such as playing Chinese Chess and Go games, tasting Chinese snacks, a Chopsticks Challenge, a Pingpang Tournament, and Chinese calligraphy. At the end of the activities, a dozen winners of the competitions joined the Chinese students in a lucky draw of red envelopes. English teacher Ms Paula Larkin won the first prize of €50. Afterwards, all Chinese students enjoyed their authentic Chinese New Year dinner.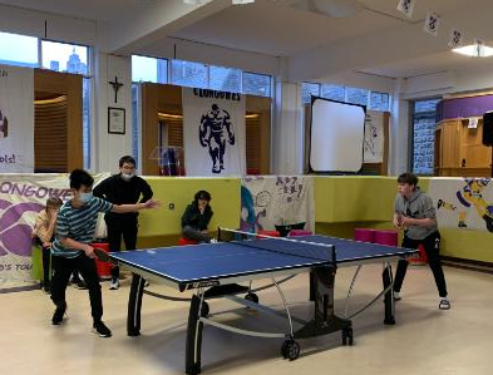 The event was greatly supported by Clongowes College. All the hard work put in by the Chinese students and teachers paid off in a colourful and festive event for the school to enjoy. It is hoped that this event will be the first of many, the beginning of a new tradition of the school.
"It totally made my day, I enjoyed every minute of it." Paula
"It has never been done so successfully, drawing in so many students and teachers. The activities were great fun and gave a wonderful taste of Chinese culture." Steven
"I have never seen the Chinese lads this happy. Thank you so much for holding this event." Adam
Well done to everyone involved. It was a fun and informative event. Margaret
It was a great experience. I really enjoyed learning to play Go. I also tried my hand at the calligraphy. Jane
I had such a great laugh attempting the chopstick challenge, I thought my use of chopsticks was pretty passable. Louise
I am delighted that it was well supported and especially that the boys enjoyed themselves. It was great to see so much colour and fun. Paul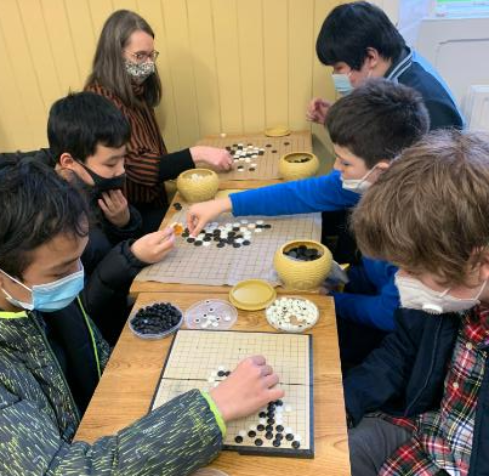 The Chinese lads were very happy and proud of organising this event, so am I. Lichao
This event made me feel the warmth in a foreign land. It is a special Spring Festival. I am very happy and grateful. Peter
A beautiful poem on sentiment of being away from hometown. Frudi
Where ever we are, tradition and happiness never ends. Oscar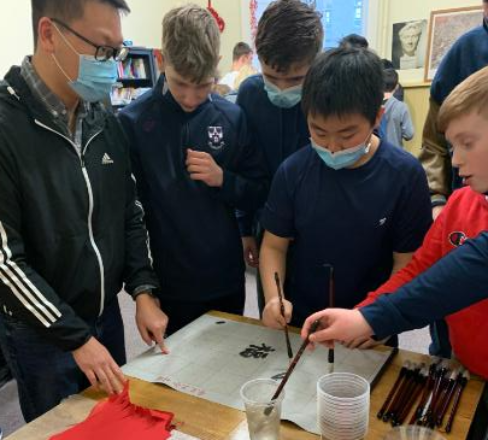 It is an exciting interesting delicious New Year's Day. It is a precious experience to spend this day with schoolmates from all over the world. This is the first official Chinese New Year celebration in Clongowes which greatly impressed our non-Chinese friends.
It was fun and especially exciting for a child to enjoy an authentic Chinese meal, while back in China adults are trying hard to seek the taste of western food.
As an overseas student, it is a great luck and honour to enjoy food with fellow countryman in a foreign environment.