UCD CII HSK Home-based Online Exam Held Successfully
The UCD Confucius Institute for Ireland held its HSK test on October 30, 2021. The test went online this year, taking into account the health and safety of test candidates and staff during the Covid-19 pandemic. Candidates took the home-based online test with online invigilating.
To improve the test management quality of Chinese tests, CTI (Chinese Testing International CO., Ltd.) organized its first online Test Management Training for Overseas Chinese Test Centres on September 10 this year. Participants from 374 centres including UCD CII attended the training. An additional training was provided on October 21 for internet-based test management, in which all UCD CII invigilators participated. This training enhanced the quality assurance of online HSK tests.
CTI created the home-based online test system due to current Covid 19 pandemic situations. Not only is the new system highly accessible, it also ensures the health and safety of candidates and invigilators while maintaining test quality, therefore, it has become a very popular test format. However, there can be problems with home-based online test method, such as technical and equipment issues and unfamiliarity with the method from candidates. CTI held a mock HSK test on October 24 to provide pave the way for the formal test.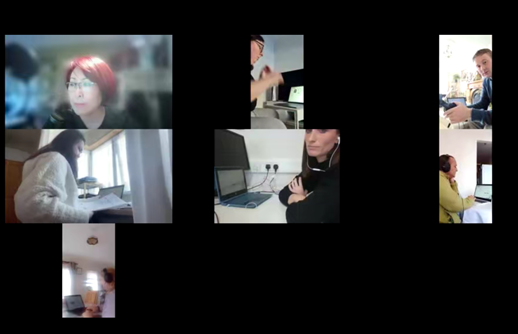 UCD CII organized an online mock test reporting and pre-test training session on October 29. Invigilators reported various issues and reviewed the details of the formal test. The real home-based online HSK test on October 30 proved a great success thanks to the full preparation before the test. 20 out of 25 people who registered for the HSK test at the UCD CII test centre enrolled 25 people attended the test.