Parents' Committee of Dublin Confucius Class for Children Officially Established
On January 23, 2021, the first joint meeting of the Parent Committee and the Management Committee for Dublin Confucius Class for Children was held. The meeting announced the formal establishment of the Parent Committee of the School. Director Liming Wang of the Confucius Institute presided over the meeting. The meeting was conducted online and a total of 11 members of the School Parent Committee and Management Committee attended.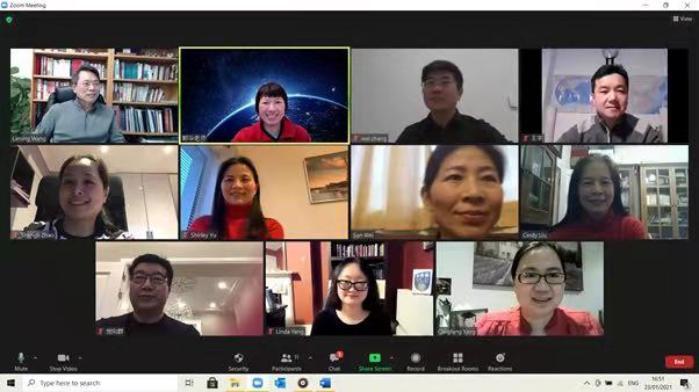 Director Liming Wang briefly introduced the history of the Dublin Confucius Class for Children and the purpose of establishing the Committee. The establishment of the committee aims to further strengthen the close ties between the school, students, and parents; to increase parents' participation in important decisions of the school, and to improve teaching and management of the school, so as to better protect the rights and serve the interests of the students.
The members the parent committee of the school were selected from all grades based on the number of students, and was decided by a combination of parents' self-nomination and teachers' recommendation. The first parent committee consists of 6 members, namely: Hua Guo, Linda Deeks, Xiangqun He, Sun Wei, Chuanying Yu, Shengli Zhao.
At the meeting, Director Liming Wang proposed Hua Guo to be the convener of the first parent committee and was unanimously agreed by all members of the parent committee. She will be responsible for the regular organisation of parents committee meetings, and ensuring smooth communication among the members. During the meeting, the committee also had in-depth discussions on the daily responsibilities of the parent committee, the scope of their responsibilities, and the operation mechanism. They also agreed upon a working plan for the near future.
The establishment of the Parents Committee of Parents' Committee of Dublin Confucius Class is a milestone that will surely provide assurance and momentum for future development of the school.
23rd of January, 2021
Dublin Confucius Class for Children