Training programme for local Chinese teachers held in July 2020
In order to cope with the shortage of visiting teachers from China due to the Covid-19 pandemic, the UCD Irish Institute for Chinese Studies, in conjunction with UCD Confucius Institute, organized a training programme (a series of webinars) for local Chinese teachers in July 2020.
The main purpose of the training programme was to build up the teaching capacity for Irish schools, and a total of 41 interested teachers attended.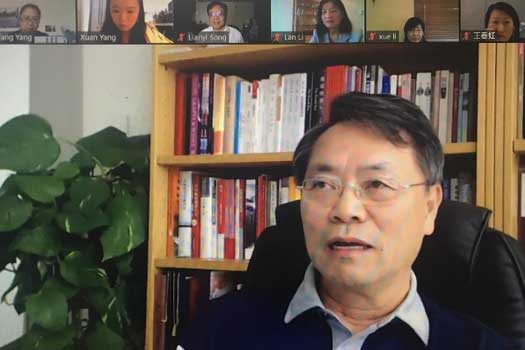 The training programme consisted of 10 lectures and 2 workshops on the topics of Using Online Tools in Chinese Teaching, An Introduction to the Common European Framework of Reference for Languages, The Irish Education System, and Irish Secondary School Classroom Management, to name a few. Based on their performance during trial teaching at the end of the training programme, 12 participants were selected to work as hourly-paid teachers for the UCD Confucius Institute in the academic year 2020/21. They are currently teaching Chinese courses in Irish primary and secondary schools.