UCD Confucius Institute participates in Dublin Chinese New Year Fair 2020
This year, 2020, is the year of the rat in China. To celebrate Chinese New Year, a fair was held on January 25th-26th in Smithfield, a 400-year-old landmark in Dublin city centre. Thousands of people, including Dublin citizens and local and overseas Chinese participated in the two-day event.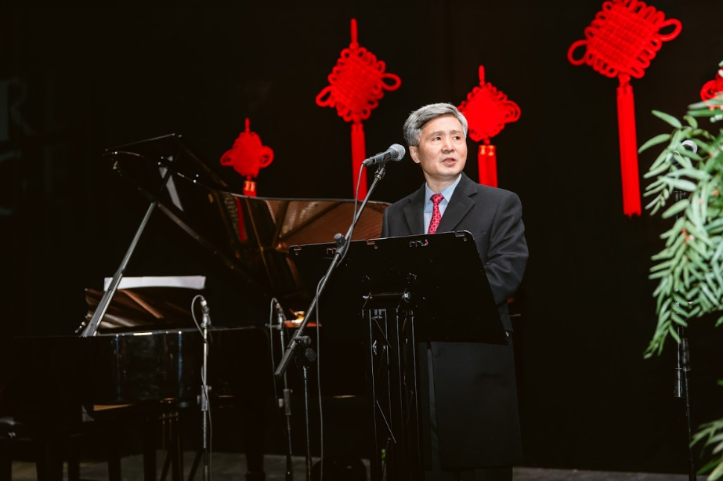 On the evening of the 23rd, the Dublin Chinese New Year Fair opening ceremony took place. He Xiangdong, the Chinese Ambassador in Ireland and Owen P. Keegan, Dublin City Council chief executive were in attendance. In his opening speech, Ambassador He Xiangdong said that the New Year's celebrations held by Dublin City Council allowed locals in Dublin and even visiting Chinese to celebrate the new year while also allowing Irish people to experience traditional Chinese culture. He said that in the new year, the door of China's opening to the outside world will become wider and wider, and China-Ireland relations will usher in greater opportunities for development. It is expected that China and Ireland will work together to promote mutually beneficial cooperation in various fields between in the framework of the "The Belt and Road" initiative to benefit the people of both countries. In his speech, Owen Keegan mentioned that: "The Dublin Chinese New Year Festival is a cultural exchange platform to further promote China-Ireland relations and embrace the common values ​​of the two countries."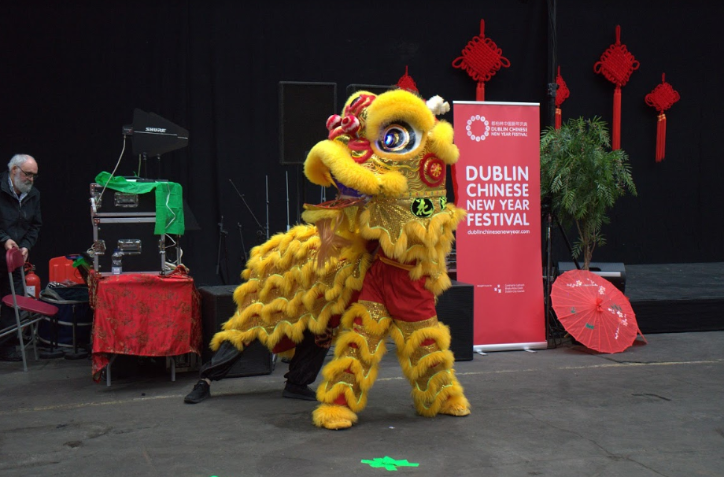 The Chinese New Year fair officially began on the 25th. The event has a strong traditional Chinese atmosphere bringing authentic Chinese cultural experiences and happy blessings of the Chinese New Year to Irish citizens. The fair gradually became lively with a large crowd of excited guests stopping to take in traditional Chinese costumes, dance martial arts performances and traditional musical instruments. The performance of the dragon and lion dances was the clear highlight of the day.
The UCD Confucius Institute assisted in preparations for the Chinese New Year fair including calligraphy, paper cutting, chess and Chinese knots in order to promote traditional Chinese culture to the audience. Many Irish people took their children to experience paper cutting and calligraphy, with some even cutting the word "spring" and writing the word "blessing" to create their own New Year blessings.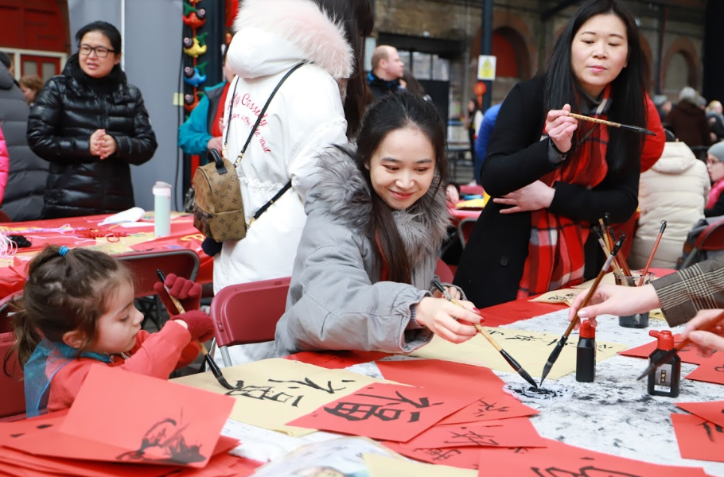 The Chinese New Year fair is an important part of the Chinese New Year celebrations in Dublin. Dublin City Council has been hosting Chinese New Year celebrations every year since 2008, which contributes to the enhancement of the multicultural atmosphere in Ireland.