UCD Confucius Institute for Ireland
University College Dublin, Belfield, Dublin 4, Ireland
Tel: +353 1 716 3000 Fax: +353 1 716 3030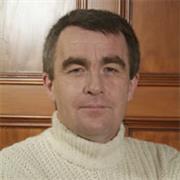 Professor McMahon joined the UCD Sutherland School of Law in 2004. Prior to his appointment he was Professor of International Trade Law at the Queen's University of Belfast and was previously a member of staff at the University of Leicester and Victoria University Wellington, New Zealand.
He studied Law at the Queen's University of Belfast before undertaking his doctoral studies at the University of Edinburgh. He was awarded his PhD in 1988 for his thesis on European Trade Policy in Agricultural Products, which was subsequently published by Martinus Nijhoff. His research interests are primarily in the area of agricultural trade law in both the World Trade Organization and the EU in which he has published extensively. He has also published in the area of the EU's Development Cooperation Policy, with particular interest in the relationship with the African, Caribbean and Pacific countries. He is currently supervising a number of research students who are working on:
Interpretation of National Law in WTO Dispute Settlement.
EU Restrictions on High-Tech Exports to China.