FAQ
1.How to register for the tests at UCD Confucius Institution?

Log in to www.chinesetest.cn to register, complete the online registration according to the following instructions, and then complete the payment online or by contacting the test centre for payment instructions.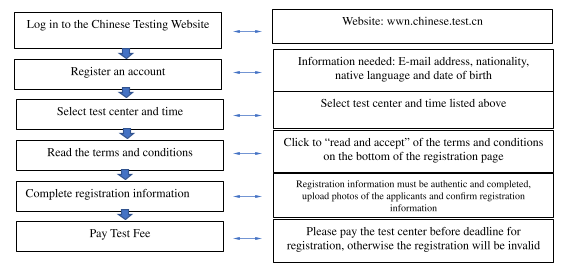 2.How to pay test fees?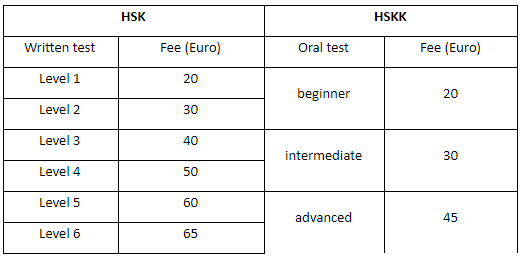 Online payment Link:
https://sisweb.ucd.ie/usis/W_CR_DISPLAY.P_WEB_PAYMENT?p_linked=Y&p_rsrc_code=FIN077#sent/_blank
3.Can I refund the test fee if I want to give up the test?
The fee is non-refundable. Candidates should clarify the test registration requirement before their payment.
4.How can I find the test ticket and password
Enter the admission ticket number and password to enter the testing website. Examinees must log in to the registration website with their account at least one day prior to the test in order to obtain their admission ticket number and password using the "Print" button in the "Personal Information Centre" page (as shown in the figure below).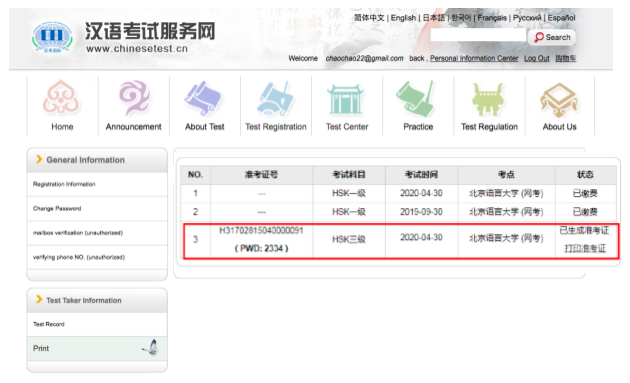 5.When can I know the outcomes of the test?
Examinees can log onto the Chinese test service website (www.chinesetest.cn) and enter their name and admission ticket number to check their results 10 days after the HSK test and 25 days after the HSKK test.
6.How can I get the test report
Examinees can log in to the personal information centre to download the e-version score report. Chinese Testing International do not provide hard copy score reports, however these are available to students who request one upon payment of any postage costs.
7.How can I find the test plan?
If you have interested in these tests, you can get details of registration on our website.
You may find the details through the website of the Chinese Test (URL: http://www.chinesetest.cn/goKdInfoOrPlan.do?type=hsk) for most updated information about the HSK tests. We usually will update it to our website if any latest information is received. www.cii.ie
8.Who can answer the question?
You can email to test coordinator of UCD Confucius Institute vis ciichinesetest@ucd.ie